By Allan  https://blogs.4j.lane.edu/chinn/?p=7535
Hello Awesome Howard Staff!
We had a good turnout for the PTO Valentines Day Family Craft Night. There were free snacks and drinks, and everyone enjoyed making the fun crafts. Be sure to thank our fabulous PTO Board for their work when you see them!
Fifteen items of note for this week:
• REPEAT: 2018-2019 Staff Survey, Due Feb. 19 – With staffing allocations coming out Tuesday next week, I'd like staff to complete the linked Google Form Staff Survey or on the linked Word file by Monday next week. I'd like to know staff members' individual plans and preferences for the future as well as your general thoughts on next year's staffing plan and master schedule. Please complete the survey by Monday, February 19th. All answers will be kept confidential and please let me know if you have any questions.

• MyON / News-o-Matic Optional Training Wed. at 1:30 – News-o-Matic (an excellent Weekly Ready-type news app/website) was bought out by MyON, so I've arranged for a 3-month demo and an optional webinar training this Wednesday in the STEAM Room at 1:30. Besides news, MyON also has a large digital library of books, much like TumbleBooks and TumbleReadables. Not here, but in a separate email is info about staff and student username and passwords. Students are already be attached to classroom teachers and I've added a link to MyON/News-o-Matic on the Howard website Links for Learners. Feel free to start using the website now ahead of the training and let me know if you need any help with it.

• Report Card Notes – Two items of note regarding report cards going home this Friday:

• Email Lori when Report Cards Completed – Teachers, let Lori know when you are finished with your report cards. She has to run a report that saves the report cards to the student information in Synergy, but it would lock teachers out if she does it before you're done.

• New version of the winter parent reports – I'm not printing new versions of the parent reports, but downtown sent a second batch of parent reports after the winter benchmark testing window closed, so let me know if you had any students with missing information or need a new parent report for any reason. Downtown also sent principals a Spanish version of all the parent reports, so let me know which students need those and I'll email you their reports.

• Playground Rules Reminders – Following last week's Classified Supervisors meeting, there were three items to take note of:

• Notes for Recess "Helpers" – If teachers are sending students to the playground to help, please write a note or communicate with recess staff ahead of time if students are coming. We want to make sure kids are where they are supposed to be, and will send them otherwise.

• No Sitting on Top of Structures – We clarified the rule that there is no sitting on top of either the small or large play structures, if staff can remind students and remember to enforce this rule. Some recesses had been letting kids sit on top of the small structure.

• Off Grass Along South Fence Line – Students are to stay off the grass on the south side of the playground (the side bordering neighborhood properties). The playground boundary for students is the edge of the blacktop and the concrete circle area. There have been issues with students being out of sight behind trees and plants in this area and also issues with mud on the slope.

• Building Facilities Issues – Two items you can help with:

• Send Me Your Worst Sunlight Pictures – Anyone with a south facing window is well aware that natural light continues to be an issue, so please email or text me your worst pictures of sunlight disrupting instruction by shining in students' faces, or blowing out anything being projected, or anything else. This will help me in pushing Facilities to get going on fixing this.

• Notify Me of Blinds Issues – Let me know if you ever notice blinds that do not retract all the way, are not going down all the way, coming down too far, or are crooked. They're still under warranty and we want to get these fixed now before we have to pay to have them fixed later.

• OBOB Final Battle & Awards Assembly – Linked here is the Oregon Battle of the Books (OBOB) Assembly Map & Directions for the final OBOB battle this Wednesday at 9:00 in the gym. I mapped spots for grades 3-5, but if younger grades would like to attend, you're welcome to join.

• REPAT: FOSS Science Survey – Linked here is a FOSS Survey for teachers to fill out as to where you are in meeting your goal of teaching the first investigation of your second science kit by March 1st. If teachers need support, Allison and Instruction Department folks are here to help and can arrange for support in anyway teachers need.

• Formal Observations Email – Probationary, Temp, and Contract Year-1 Teachers, look for an email from me regarding formal observations. Related to the above, I'm hoping to schedule an observation of a science lesson between now and the end of the month, and it's perfectly fine if it's the first investigation.

• Laminator Reminder – Do not use the laminator if you, your volunteers, or practicum students have not been trained how to use it. We've had some ugly laminator jams that take quite a while to fix after untrained hands have jammed it up. If you'd like someone to laminate for you, just can put the papers/posters into Christina's mailbox with a note and she'll do it for you.

• Extra Class Pictures – Lifetouch sent us extras of the class composite photos, so let me know if you'd like an extra picture of your class or for a deserving student and I'll put it in your mailbox.

• Earthquake/Fire Drill Next Week – Not this week, but Thursday next week at 1:30 will be our February Fire Drill and also our second and final required earthquake drill of the school year. For the earthquake drill, if you want to review with students ahead of time, there are many resource on The Great Oregon Shake Out website to help you teach students about Drop, Cover, Hold and about earthquake preparedness. See the linked Evacuation Map & Lines for where classes should line up for the Fire Drill following the Earthquake Drill.

• Howard Pinterest Page – During the design phase of our school, I'd created a Howard Pinterest account for staff to share their ideas for the new building. Later I added add some curricular Pinterest boards (ELA, Math, Science, Arts, Specialists) where staff can share internet finds if you are a Pinterest user. To pin to these boards, just follow the Howard boards and then I will "invite" you to be a "collaborator" on the boards. Let me know if you'd like access!

• Let's Hear it for Empathy! – Here's a great article that has some strategies for teaching empathy. Here is an excerpt from the article:

In order to be successful with academic standards, students need social-emotional skills. Research tells us that the process of learning is 50% cognitive and 50% social-emotional. An unwrapping of standards across disciplines K-12 reveals that social-emotional learning is implicitly embedded in the academic work of students. For instance, in English Language Arts our students are asked to consider multiple perspectives and cultures, engage in collaborative discussions with diverse partners, communicate effectively, and demonstrate a social awareness. Similarly, in social studies, students are making global connections, studying diversity, and exploring relationships. The Standards for Mathematical Practices are all built on social-emotional learning and emphasize important skills like perseverance in problem solving, critiquing the reasoning of others, and constructing viable arguments.

• Disrupting Poverty – In this free ASCD webinar based on their recent book, "Disrupting Poverty: Five Powerful Classroom Practices," authors William Parrett and Kathleen Budge discuss the five classroom practices that permeate the culture of successful high-poverty schools: (1) caring relationships and advocacy, (2) high expectations and support, (3) commitment to equity, (4) professional accountability for learning, and (5) the courage and will to act. And in a related ASCD article, "Push, don't pity, students in poverty," says Linda Cliatt-Wayman, who worked in one of the most dangerous high schools in America. She says students in poverty don't need educators' excuses. They need a lot of love and unimaginably high expectations.

• Schedule of Upcoming Events – See the Google Calendar for future events, but here are the events of note for the next two weeks:

February 12 (M)
11:00-12:00, Allan to Eval Planning Meeting (Conference Room)

February 13 (T)
8:15-11:15, Allan to Elem. Principals' Meeting (Ed Center)
8:30-11:00, LCC Dental Clinic
2:30-3:30, IPBS Meeting (Mellissa/Mariah's Room)
3:45-6:30, 4J Staff of Color Affinity Group (Community Room)
4:00-8:00, 4J First Aid Class (Library)

February 14 (W)
Valentine's Day
9:00-9:45, OBOB Final Battle Assembly (Gym)
1:30, MyON/News-o-Matic Training – OPTIONAL (Angela's Room)
2:30-1:30, PBIS Meeting (Rae's Room)

February 14 (H)
7:50-10:40, Data Team Meetings 3/4/K
12:00-3:00, Allan to ILT Meeting (Ed Center)

February 15 (F)
Report Cards Sent Home
7:30-9:00, Allan to 4JMAPS Meeting

February 19 (M)
Presidents Day – No School

February 20 (T)
10:30, Allan to 18-19 Staffing Allocation Meeting (Ed Center)
2:30-3:30, Staff Meeting (Volunteer's Classroom)
6:00-7:00, PTO Meeting (Community Room)

February 21 (W)
Title 1 Progress Monitoring Day – No Groups
EEA Visits to Howard
Tailfeather Reward – PJ Day

February 22 (H)
Book Fair delivery to library
1:30, Earthquake/Fire Drill
12:00-3:00, TLT Meeting (Angela's Room)
5:00-6:00, Human Growth & Development – Parent Preview (Community Room)

February 23 (F)
Book Fair Student Preview
11:00-12:30, February Birthday Lunches with the Principal (Community Room)
Have a good week, everyone, and an even better three-day weekend!
Allan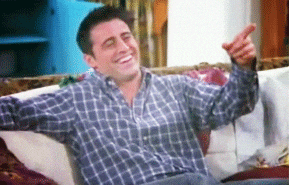 ---