le 5 au 8 juin 2023
Upcoming Dates
Now- June 12- Share your family history home project (see notes below in English)
Friday, June 9 –

NO SCHOOL

, Grading Day for teachers
Thursday, June 15 –

Field Day/Last Day!

Half day of school.

Students released at 11:45.

Parents interested in helping to support field day can sign up to volunteer

HERE

.
What's up! Quoi de neuf?
Please give your child his/her/their allergy meds before they come to school in the morning. If you want to leave meds at school, you need to fill out a medical form. If so, please see Eliza in the office. Please send your child to school in proper footwear and a water-repellent jacket when the weather is rainy. Students will go out to recess unless the weather prevents it. If your child is ill or has had a fever or vomited within the previous 24 hours, please keep your child home. Please continue to follow current Covid rules as well. If your child will be absent, please email both teachers (kincaid_j@4j.lane.edu and hopper_s@4j.lane.edu) and please call in and leave a message on the school line (541) 790-7080 or email Eliza at drummond_e@4j.lane.edu.
Le français:
•We speak exclusively in French during French class.
•We are learning and applying grammar and spelling rules in French.
•We are learning about francophone countries around the world.
There is no more French homework for the school year. I know, we're all sad about it.
Students finished up their Francophone country projects and presentations, and their graded research paper and their dodecahedrons came home last week. We all learned a lot about a large number of topics, and the students did a fantastic job. Almost everybody got a 3 or higher, which is meeting or exceeding!
The students' French is good enough, and we now have the time to do a fun game. We divide in half and each student is responsible for 8-13 cards and as I read a sentence, the two teams have to identify the correct words and get up in the right order with the right words. It's a great way to practice conjugating and agreements in plural/singular and feminine/masculine nouns and adjectives. Each class has played once, and are really loving it. We'll try it again next week. It's also a great opportunity to work as a group and to practice good sportsmanship.
The kids will undoubtedly earn their big party in French class, which will include pizza (& carrots), an extra recess, pajamas and a movie! Mme Shelli and I have scheduled it for the last week of school on Tuesday, June 14, but it hasn't been announced to the kids yet.
The tessellation art will come home at the end of the week, and students who completed their octagon art took it home last week. If your child isn't coming home with any of these projects, they probably haven't completed them….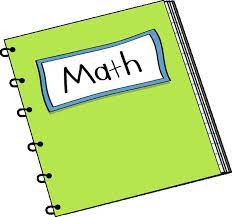 Math:

Problem Solving



Goals:
Using the 4 operations of addition, subtraction, multiplication and division, we will solve complex multi-step problems.

We will clearly communicate our thinking.

We will show our work clearly, using tables, charts and models.
We wrap up the year with a problem solving unit. Each day we will have a short 10 minute calculation review. Last week we reviewed strategies for multiplying and dividing larger numbers as well as comparing decimal and fractions. These concepts will continue in 5th grade math.
This week, we'll do our final end of the year assessments. You can expect to see some year-end math check ups come home to you between now and June 12th. Report Cards will come home on the last day of school.
Family History Homework Project- Bring to Class any day this week.
We have been enjoying students' stories about their family history. We've heard stories of family trees, books of poetry, people who immigrated from other countries and people who traveled on the Oregon trail. Our students have diverse histories and stories to share!
The last day to share is June 12th. See previous posts for more detailed instructions, but here are a few ideas for projects:
Family Tree
Family Story
Photo or object to share and describe
Family immigration/ emigration story
Short research project about anyone important to you or to Oregon's history (see Mme Shelli if you need ideas)
Photos of Oregon History Game boards students made. The students did an incredible job showing what they learned!
ATTENTION: Host an Intern!
Bonjour Charlemagne families,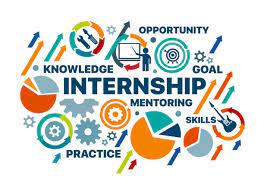 We will, luckily, be hosting three interns (three girls from France) next school year. Interns provide tremendous and needed support for teachers and students; they are crucial and very beneficial to our program.
If you have room at your house, we are asking that you think about hosting one of the young ladies for 8-12 weeks. The requirements are:
they should have their own bedroom
they should be transported to and from school
they should be provided 3 meals a day
If you are interested in the experience, please email Rachel Buciarski (mom of Maya 3rd grade and Max 1st grade) at
rachel@buciarski.com
Our program is definitely strengthened by these interns, but without host families, this exchange program can't exist.
Thank you,
Aurelie Sion (she/her)
2ème année Charlemagne