Want to know a bit more about what's going on in class? Read the POSTS that you find under "Noticias de la Clase (Class News)" at the bottom of this page (or by following the link above)!!
Si quieres conocerme mejor o si quieres saber lo que está pasando en clase, lee los "POSTS" que encontrarás al fondo de esta página, debajo del título "Noticias de la Clase" (o por hacer "click" en la palabra POSTS arriba)!!
A little about me …Señora Alicia Newton-Hamill


I have been teaching since 1994. I am currently at Churchill High School, teaching Spanish.
There are many things that I enjoy doing in my spare time, but my favorites are: traveling, hiking around Oregon and the great pacific Northwest, relaxing at home, snowshoeing in Oregon's beautiful mountains, and making great memories with family and friends!
Some of my areas of interest are: Native American culture & history, music, Celtic anything, and cooking.
I've LOVE birding, a wonderful activity to get out and about! Try it, you'll like it!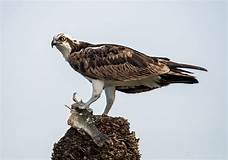 If you want to see some interesting live bird cams, CLICK HERE!!
I also LOVE LOVE LOVE the Oregon Coast. It is such a place of refreshment and renewal. I go as much and as often as I can to enjoy the wonder of it all!
I enjoy living in the beautiful state of Oregon very much. I like to see it through activities such as fishing, camping, and whale-watching.
It is often difficult to do all I want to on weekends, but I do my best!
During the school year, you can often find me cheering on the Duck football team, supporting our awesome basketball teams, or attending other sporting events between the University of Oregon and some other team. GO DUCKS!!!