By Allan  https://blogs.4j.lane.edu/chinn/?p=4245
Hi Everyone,
We've all survived another school year! Last week was an incredibly busy one with the 4th grade play, the Kindergarten completion ceremony, the numerous field trips, the Tail Feather Reward, the carnival and so on and so forth. Here are a few pictures and a video from last week's excellent PBIS reward:
Twelve items of note this week:
• 5th Grade Clap Out – The clap out will run as in the past. Attached is a map and directions. The map tells where classes should stand for 5th graders final walk through the hallowed halls of Howard, where staff and students can applaud and wish them well on their way to middle school. Here are the details:

• Tuesday, June 9th, classes begin lining up in the hallway at 1:50.
• At 2:00, 5th graders will begin their final walk down the hall.
• Students should clap and cheer appropriately as the 5th graders walk past.
• Staff members not assigned to students are invited to join in the "clap out" and give a final farewell.
• Once the 5th graders have made their way to the breezeway, the remaining students can be dismissed.

• "Grab & Go" Sack Lunch Schedule – For lunches on Wednesday, students will enter the cafeteria through the doors closest to the office. They will put together their own sack lunch, assembly line style. As students pass through the line, they should form a new line at the doors exiting to the breezeway. Once all the students have gotten their lunches, the class can leave the cafeteria. This process should take 5-8 minutes.

10:10 1st grade
10:25 2nd grade
10:35 3rd grade
10:45 4th grade

If staff not supervising students are available to help during this time, that would be terrific ☺.

• Staff Last Day of School Ice Cream Celebration – Wednesday @11:30 – It's been on the calendar, but I wanted to make sure everyone knows our last day of school celebration will be this Wednesday at 11:30 in the cafeteria. I'll have ice cream, sundae toppings and root beer float fixings for a delicious way to close out the year. See you all there! And on a related note, don't forget about our Staff End of Year Celebration at Roaring Rapids on Thursday at 2:00!

• Class Lists to Specialists – On Monday I'll run next year's class lists by specialists to have another set of eyes on next year's combinations of students. I'll let classroom teachers know if specialists see any issues myself or others may have missed.

• Carnival Results – This year's carnival was a huge success, both in terms of being lots of fun and also as a big money maker for the PTO. Last year they made around $2,500 in profit, but this year they brought in more than double that. We've got a rocking' PTO right now!

• Year End Checklist & Safety Reminders – If you haven't already, remember to sign up for a checkout time in the mail room. Here's a link to a Year End Checklists. And as staff and students clean out classroom spaces, Risk Management sent the following reminder:

To walk where you look and look where you walk;
Lift with legs not backs;
Ask for help when it's needed;
Keep exits, doorways, and hallways clear

• Staff Technology Summer Checkout – Principals last week were sent a slightly different equipment checkout form for this year (DOC and PDF). Risk Management will be working with the Tech Department to create a new version for the 2015-16 school year, but in the meantime, please use the attached form to checkout equipment (primarily laptop or iPads) instead of the form I previously sent out.

• Construction & Furniture Updates – Attached are the minutes from the last Owner/Architect/General Contractor (OAC) Meeting and some notes from the previous week's Design Team meeting. Here are a few other items of note:

• Blocking Roof Access – Kids have been using the temporary fence separating the playground from the construction site to climb onto the roof after hours. What's been reported is that besides playing on the roof, they're also climbing onto the roof to jump onto the big dirt pile. Todd Construction and Facilities are going to put something up to block roof access (though likely not razor wire :) ).

• New Risers – Facilities has recommended a new type of riser for elementary schools called FlipFORM. They definitely look to be a step up from what we currently have.

• Free Opportunity for Students and Families – Linked here is information on an opportunity for students and a chaperone to attend the NCAA Track and Field Championships. Youth in grades K-8 are invited to attend a special Olympic Day presentation on June 13th, as part of the final day of the NCAA Track and Field Championships. Youth will hear from Olympians as they share the importance of dedication, commitment to school, hard work and how to achieve your personal best in whatever interests you. And then, they get to see the meet.

• How To Tackle Digital Citizenship During The First 5 Days Of School – Here's an article to think about for next fall. Digital citizenship is not a one time discussion. It is an ongoing process that needs to be taught to all grade levels. The problem is that things are changing so rapidly that it is difficult for everyone to keep up to date with the trends. Everyone has to be educated and develop an understanding of the role digital citizenship plays in our everyday lives. There is so much that goes into being a digital citizen; from taking photos of others to knowing when it is appropriate to share something online. See this short article for more details.

• Why nonacademic skills matter – Educators and experts agree about the importance of nonacademic skills in education. This article explores the various terms used to describe this "stuff," including character education, grit and soft skills.

• Schedule of Events for the Week – See the Google Calendar for future events, but here are the events of note for the next two weeks:

June 8 (M)
9:00-1:30, 3rd/4th/5th to Splash
3:30-4:30, Allan to Kindergarten EA Reclassification Meeting (Ed Center)

June 9 (T)
Last Day for 5th Grade and Kindergarten
Last Day of Music & PE
8:00-11:00, Room 3 & 17 to Bowling Field Trip
1:00-1:45, 5th Grade Graduation (Gym)
1:50-2:05, 5th Grade Clap Out (East Wing Hallway) (see map)

June 10 (W)
Last Day for Students
"Grab & Go" Sack Lunch (see times below)
11:05, Dismissal
11:30-12:00, Staff Last Day of School Root Beer Float & Ice Cream Sundae Celebration (Cafeteria)
12:00-4:00, Staff Checkouts with Allan

"GRAB & GO" SACK LUNCH SCHEDULE
10:10 1st grade
10:25 2nd grade
10:35 3rd grade
10:45 4th grade

Students will enter the cafeteria through the doors closest to the office. They will put together their own sack lunch, assembly line style. As students pass through the line, they should form a new line at the doors exiting to the breezeway. Once all the students have gotten their lunches, the class can leave the cafeteria. This process should take 5-8 minutes.

If staff not supervising students are available to help during this time, that would be terrific ☺.

June 11 (H)
Last Day for Staff (Classified and Licensed)
7:30-2:00, Staff Checkouts with Allan
2:00-4:00, End of the Year Staff Celebration at Roaring Rapids Pizza

June 12 (F)
Budget Reduction/Unpaid Furlough Day

Sept 1 (T)
Teachers Report Back

Sept 2 (W)
Classified Staff Report Back
Have a great summer and if any non-educator types give you a hard time about having three months off, here's your comeback:
Allan
Staff Summer Book Picks!
Carolyn
Enrique's Journey: The Story of a Boy's Dangerous Odyssey to Reunite with His Mother by Sonia Nazario
Based on the Los Angeles Times series that won two Pulitzer Prizes, it "recounts the unforgettable quest of a Honduran boy looking for his mother, eleven years after she is forced to leave her starving family to find work in the United States."
Rachel
I heard about the following author on NPR last week- sounds very interesting. She has other books already published on reading and the brain- look for these in 2016…
What It Means to Read: A Literacy Agenda for the Digital Age by Maryanne Wolf, Ph.D.
Letters to the Good Reader: The Contemplative Dimension in the Future Reading Brain by Maryanne Wolf, Ph.D.
Also-
The Boys in the Boat by Daniel James Brown
So much more than a story of the Berlin Olympics in 1936 (US crew team) – great read about some history that you may not already know of during the 1930's- highly recommend.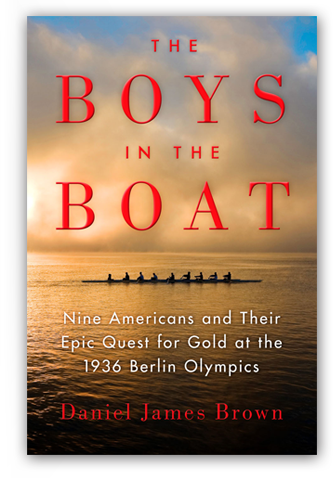 Julie
The Maze Runner Series
Excellent!
Eve Duncan series, as always
A Long Walk to Water: Based on a True Story by Linda Sue Park
I recommend reading.
Escape from Mr. Lemoncello's Library by Chris Grabenstein
Priscilla really liked it.
Still Dancing by Gabrielle Ford
Waiting for Unicorns by Beth Hautala
Dewey the Library Cat: A True Story by Vicki Myron and Bret Witter
I Am Malala by Malala Yousafzai
Misc novels by James Patterson, Stuart Woods and Catherine Coulter.
Gods and Warriors series by Michelle Paver
Kingdom Keepers series by Ridley Pearson
The 5th Wave by Rick Yancey
Virals series by Kathy Reichs
Grain Brain: The Surprising Truth about Wheat, Carbs, and Sugar–Your
Brain's Silent Killers by David Perlmutter
I quit Sugar
This should keep me busy!
Linda
The Year of Magical Thinking by Joan Didion
Not in a Tuscan Villa: During a year in Italy, a New Jersey couple discovers the true Dolce Vita when they trade rose-colored glasses for 3Ds by John Petralia & Nancy Petralia
Go Set A Watchman By Harper Lee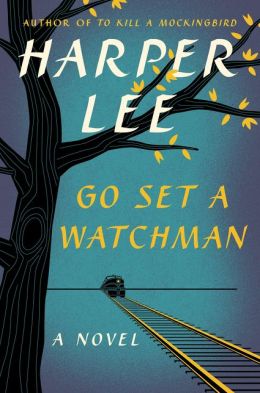 Suzy
All the Light We Cannot See by Anthony Doerr
This books is told from two different points of view. A young, blind French girl, and a young German boy who is recruited into Hitler's Youth Army. It's set during WWII. After you are done reading it, the story will stay with you for days…
A Long Walk to Water by Linda Sue Park
A young reader's book that is based on the true story of one of the "Lost Boys" of Sudan during the 1980's.
I Am Malala by Malala Yousafzai
I would love to read this to my 5th graders! It's amazing how such a young girl and her father fought for the right of an education for girls in a country where their lives were threatened every day.
Orphan Train by Christina Baker Kline
Told from two different points of view. One a young foster girl set in present day Maine, the other set in the 1930's of an orphan girl sent to Minnesota on an orphan train after her family dies.
Shelley W.
So You've Been Publicly Shamed by Jon Ronson
Carla
The Way of Mindful Education: Cultivating Well-Being in Teachers and Students by Daniel Rechtschaffen
With attention spans waning and stress on the rise, many teachers are looking for new ways to help students concentrate, learn, and thrive. The Way of Mindful Education is a practical guide for cultivating attention, compassion, and well-being not only in these students, but also in teachers themselves. Packed with lesson plans, exercises, and considerations for specific age groups and students with special needs, this working manual demonstrates the real world application of mindfulness practices in K-12 classrooms.
Why Don't Students Like School: A Cognitive Scientist Answers Questions About How the Mind Works and What It Means for the Classroom by Daniel T. Willingham
Cognitive scientist Dan Willingham focuses his acclaimed research on the biological and cognitive basis of learning. His book will help teachers improve their practice by explaining how they and their students think and learn. It reveals-the importance of story, emotion, memory, context, and routine in building knowledge and creating lasting learning experiences.
Allan
Armada by Ernest Cline
I'd planned to read this last year, but was mistaken about the release date which is actually this summer. It's from the same author who wrote the sci-fi 1980s love letter, Ready Player One, which I think is now one of my all-time favorite books.
The Complete Elfquest Volume 2 by Wendy Pini
I'm not a big fan of fantasy stories, like Lord of the Rings, but I read the phonebook sized Elfquest Vol. 1 earlier this year and really liked it.
A Clash of Kings by George R.R. Martin
And like I said before, I don't usually like sword and sorcery stories, but I read the first book in this series last summer so I could watch season one of the HBO series and it was excellent! I'll probably read this book first while waiting for Armada to be released in July.
---