AP Spanish Language and Culture Exam.
Just the very TITLE is somewhat daunting, ¿no? Never fear!! This page is here to help (I hope!) to alleviate any stress.
So, first things first. You SHOULD already be enrolled in the AP CLASSROOM site. (You did this during Fall term, remember?). This site is super helpful as it gives real, actual, bone fide test prep activities and practices for each testing standard for each part of the exam. Yes! IT. IS. AWESOME!!!
Once that is sorted, the NEXT MOST IMPORTANT THING in your preparation, IMHO, is to
FAMILIARIZE YOURSELF WITH THE EXAM FORMAT!!
Why? Because I SAID SO!! (No, I DO have a good reason!) Because, mis queridos, the AP Spanish Language and Culture Exam is one of, if not THE, longest AP Exam with most likely the MOST different parts to it. Knowing what comes next helps you to be ready , to take each section in stride, and to be focused on the work in front of you instead of the whole big deal.
So, here is the EXAM FORMAT: (CLICK ON THE VISUAL TO MAKE IT LARGER!!)
You REALLY should memorize the exam format. Be able to recreate from memory this table:
Section

Question Type

# of Questions

Time

(optional- % of exam score)

I

PART A: Multiple Choice Questions

30

40 minutes

interpretive communication: print texts

PART B: Multiple Choice Questions

35

55 minutes

interpretive communication: print and audio texts combined with audio texts

II

Free Response Questions

4

80

Question 1: Email Reply

15

Question 2: Argumentative Essay

55

Question 3: Conversation

Question 4: Cultural Comparison

18 for both Questions 3 and 4
Another way to look at the exam is this visual:
(CLICK ON THE VISUAL TO MAKE IT LARGER!!)
NEXT, you need to practice each type of question.
You have already been using the AP CLASSROOM site – but you really should be using it every day! You need to get used to doing these types of questions both individually, as well as one after the other. And, as the AP SPANISH LANGUAGE EXAM is taken in person using paper and pencil, the exam time itself is closer to 5 hours from start to finish!
That's all for today! Come back to see what else I have added for you!
Spanish 4/ AP/ IB SPANISH SUMMER WORK: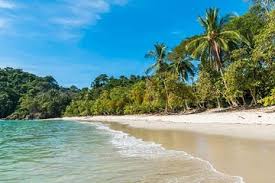 for students taking the IB or AP Spanish exams in 2020-2021 school year!
(If you are not taking exams next year, but will be in Spanish 4, your language development will only be helped if you do this as well!)
The AP and IB Spanish Language exams evaluate four areas. Students will be asked to listen, speak, read, and write Spanish at the equivalent of a 3rd year level university course.
In order to be prepared, you really should do this summer work!
Your summer work includes practice in listening, reading and speaking. Knowing this, here are some things that you should do:
1st — Do as many varied listening activities as possible, from native Spanish-speakers. Listen to something EVERY day!! Make it part of your day to listen to authentic, real-world Spanish. You might start off not catching much, but it will get better the more you listen!
Some ideas for listening sites:
2nd — Read articles and stories that interest you, found in authentic news sources, websites from a specific Spanish-speaking country on your favorite topic, or even short stories!
A great practice would be to read an article, and then write down 3-5 key new vocabulary words… and then LEARN THEM!!
Another great practice would be to write a 2-sentence summary in Spanish about the article or site you just read.
Yet another practice could be try to create a question that "COULD" be asked about the reading … write it down and then answer it!
And, just so you know …the reading on the AP exam, as well as in the IB exam, will be based largely on current events and world issues. It is important to be knowledgeable of these topics so that you can make intelligent connections when you write and speak during the exam. The following list of authentic news sources and cultural sites are a good start, but you can also find your own, based on your interests!
3rd — Do as MUCH SPEAKING in Spanish this summer as you can!! This might be the more challenging part, if you do not have friends or family with schedules and time to practice with you who speak Spanish, NOT to mention the backdrop of still being VERY MUCH in a global pandemic with social distancing needs VERY IMPORTANT!!! BUT you can…
Use your new ZOOM skills and Zoom with someone.
Use your phone and call someone.
Use Facetime and Facetime with someone.
Meet up with a friend in your front yard, keep AT LEAST 6 feet away, wear masks, and talk.
Or, do what I did at university … walk around my apartment talking to myself out loud, describing the rooms, planning my grocery list, etc.
You can use Voice Memo on your phone and record yourself – and then play it back and listen for the good, the bad, and the "wowzers!"
WHATEVER you do …try focusing on one grammar topic during each speaking session, or one vocabulary theme. Do some Spanish speaking at least 3 times a week!!
So, queridos, even though we do not know yet what the "new normal" of learning will look like in the Fall of 2021, I am looking forward to working with you all. We will figure this all out!! Señora Alicia